Restore Your Smile Today

Gentle Dentistry
Our relaxing sedation options will keep you comfortable and calm during your appointment. Read more about our gentle dentistry here.

Low-Cost Dental Care
Don't let financial barriers get in the way of restoring your smile. Our hassle-free financial options will get you smiling again.
Learn More >>

Repair Damaged Teeth
You don't have to live with cracked or damaged teeth, or live in pain from dental problems. We provide all the services you need to repair your smile!
Learn More >>
We provide a wide-range of restorative services for all ages. Restorative dental care is often used to fix dental problems, but can also address cosmetic issues too. If you have any questions about how we can beautify your smile, read about our restorative options below or call our friendly team today.
Gentle Root Canal Procedure
A root canal treatment removes infected pulp and then our gentle dentist Dr. Ward cleans and disinfects the tooth. She seals the tooth before restoring it with a crown or filling for protection. Root canal therapy, also known as endodontics, will relieve any pain you are feeling from a damaged tooth.
Do I Need a Root Canal?
First, we will take X-rays to determine if your tooth is infected. If you're feeling pain or tenderness, it is likely you have an infected tooth. We then give you anesthesia to make you comfortable, and if you prefer, we can offer sedation to help you stay relaxed during the treatment. We remove the tooth's pulp and nerve, then clean and disinfect the area before sealing and filling the tooth. If you require a dental crown, we place a tooth-colored dental crown that fully restores the functionality of your tooth. We make your crown to match your old tooth, so no one will even notice you have a crown!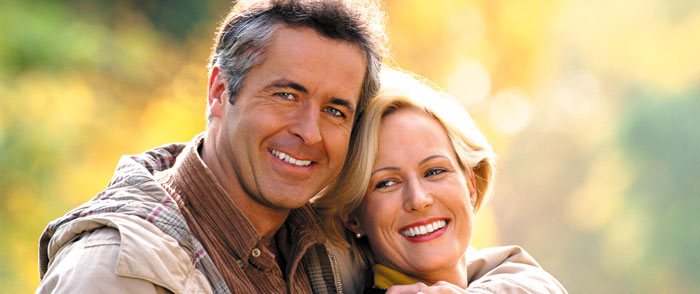 Your Crown Dentists in Middletown
You may need a dental crown if you have a damaged or worn crown, or if your tooth is damaged beyond repair. A dental crown is a tooth-shaped "cap" that is placed over your old tooth, and your new crown is designed to have the same shape, color, and size of your former tooth. Our tooth-colored dental crowns seamlessly blend in with your other teeth so no one will notice your crown is not your natural tooth! Plus, our dental crowns have the strength to protect your tooth while returning your tooth to its full functionality.
Tooth Bridges
A tooth bridge, also known as a dental bridge, is a literal bridge that closes the gap between one or more missing teeth. A bridge is cemented to either your natural teeth or implants that are on either side of the missing tooth. These teeth are known as abutments and they are the anchors for the bridge. The replacement tooth (called a pontic) is attached to the crowns that cover the abutments. Dental bridges are a great way to restore your smile to help maintain your face shape and prevent your remaining teeth from drifting out of position. They also prevent bone loss and will redistribute the force of your bite to prevent uneven tooth wear.
Smile Beautifully with Dental Veneers
Are you unhappy with the teeth you were born with? Dental veneers are a popular option for people who have one or more teeth that are damaged by stains, chips, cracks, or that are otherwise misaligned or irregularly shaped. Dental veneers can be used to fix a number of cosmetic issues; they can even close unsightly gaps between teeth or replace a single discolored tooth! With dental veneers, you can replace a single tooth or do a full mouth restoration. Talk to Dr. Ward about how we can create a dazzling celebrity smile for you!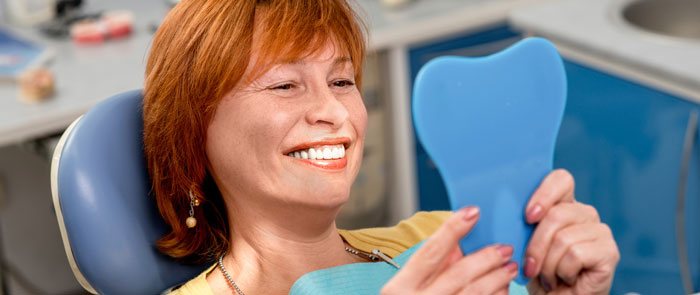 Do you want to get new dentures or replace your old ones? Dr. Ward will gently examine your mouth and create a new set of dentures for you that match your old teeth. She takes her time to match the new dentures to fit your mouth comfortably. Full dentures are used to replace an entire arch, and partial dentures can replace several missing teeth. Dr. Ward will go over dentures maintenance during your appointment as well so you know how to care for your dentures and make them last for several years.
Restore your smile at Middletown Commons Family Dental in Louisville, KY with our experienced and gentle dentist Dr. Ward!
Contact our office today to schedule a restorative exam!