Our teeth will naturally lose their whiteness over time. This is due to all of the elements they are put through day after day. Staining foods, acidic drinks, normal bacteria growth, and genetics are just some of the factors that cause teeth to loose their white color over time. Our teeth are put through a lot on a daily basis, so it's no wonder they need maintenance to keep up their health and appearance. Dr. Ward at Middletown Commons Family Dental is a Louisville dentist that understands cosmetic dental care, such as whitening, is a vital part of a healthy smile. To whiten teeth, she uses KöR® Teeth Whitening.

Exceptional Results Every Time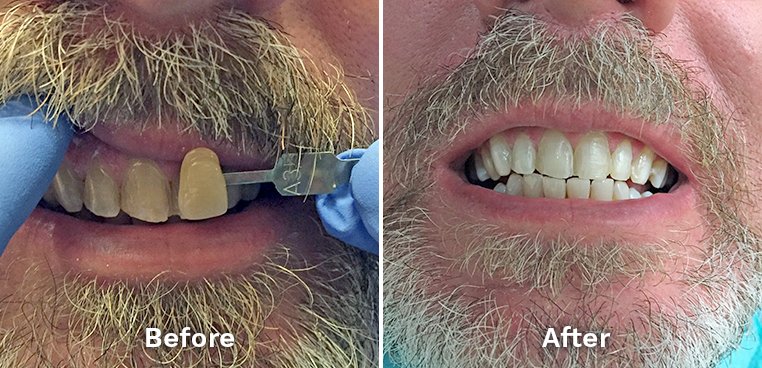 Dr. Ward offers KöR® Teeth Whitening that combines a one-time professional teeth whitening in our office with take-home trays to be applied on a schedule over the next 2 weeks. This effective method gives the best possible teeth whitening results for the average patient. KöR® Teeth Whitening is a safe and cost effective solution for whitening teeth that have become stained or dulled over time. In the end, you'll wish you had whitened your teeth sooner!
How Does KöR® Whitening Work?
Teeth whitening can be a frustrating experience, especially if you have tried other brands in the past that didn't give you the results you wanted. KöR® Whitening uses a high-potency gel that is applied with a scientifically designed application tool. This method will give you great results, every time. Studies have found that due to saliva diluting the gel, conventional whitening trays are only active for about 30 minutes. The KöR whitening KöR-Seal™ trays are designed to keep outside elements out of the trays, so that the whitening gel can provide anywhere from 6-10 hours of active whitening. The result will be an amazing whiteness you'll be proud to show off!