At Middletown Commons Family Dental, we offer affordable and comprehensive family dentistry. Our relaxed and friendly atmosphere will put you right at ease and you won't even notice that you left any anxiety at the door. Our state of the art technology means that we keep as many procedures in house as possible, and our payment options keep your wallet full and happy. You'll see right away that we are not just any dentistry; we truly care about your smile, health, and state of mind.
Preventative Dentistry
We all know that chewing up your complimentary peppermint after dinner is not good for you teeth, but let's be honest, it is delicious and almost impossible to resist. So how do you keep your teeth looking healthy without denying yourself the finer things in life? You guessed it, preventative dentistry! We offer all the best and latest treatments to keep your smile looking like you're on the silver screen.
Arestin
Dental Appliances for Sleep Apnea
TMJ/TMD Therapy
Athletic Mouthguards
Fluoride Treatments
Headache Prevention (NTI)
Nightguards (For bruxism)
Oral Cancer Screenings
Sealants

Restorative Dentistry
It happens to the best of us. You walked into that glass door and chipped your tooth. Or maybe you fell asleep with a starburst in your mouth, and eventually all that sugary goodness started making your teeth hurt. Don't be ashamed, we're here to help! Our services will take care of any situation you have found yourself in, whether it be an emergency or a lingering pain you've been putting off, we'll take care of you.
Bridges
Extractions
Fillings

Cosmetic Dentistry
Did you wake up this morning, look at yourself in the mirror, and realize your teeth just aren't as white as they used to be? You won't be the first person to have this realization. That's why we specialize in all the best cosmetic treatments, keeping your smile looking like it did in your prom photo.
KöR® Teeth Whitening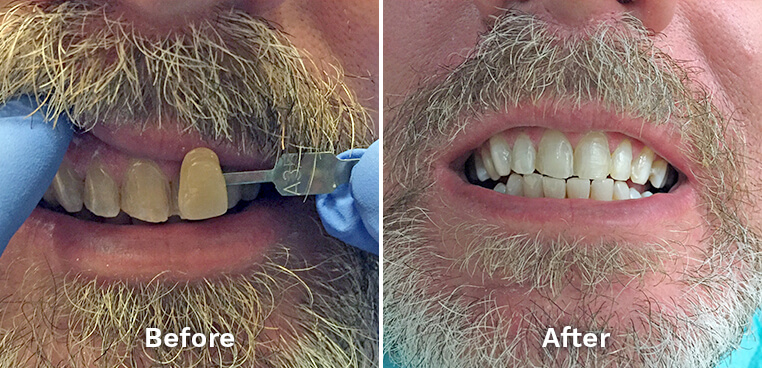 Accelerated Orthodontics
The emergence of new technologies now allow you to have that beautiful smile you've always dreamed of without having to wear braces for years on end. At Middletown Commons Family Dental, we offer Six Month Smiles braces and Invisalign clear aligners that will quickly straighten your teeth. Unlike traditional braces, these solutions call attention to your straighter teeth, not to themselves! Your friends will hardly notice you're wearing a short-term orthodontic solution.

Sedation Dentistry
We know how you feel; going to the dentist is scary! It is estimated that over 20% of US adults experience some sort of dental fear from mild to severe. We work hard to keep our office a relaxed and comfortable place to be in, but we understand that sometimes certain measures need to be taken to put you at ease. We offer two types of sedation that allow us to do our work while you rest comfortably. These practices are tested and approved to be completely safe and sound.
Nitrous Oxide (Laughing Gas)
Oral Conscious Sedation